︎Completed
Practise Session 06: Practicing in the Age of Artificial Intelligence
7-8:30PM
at Eventide Brewing
Practise Sessions 06 will be a gathering to discuss and explore the ways in which artificial intelligence will affect the ways in which we continue to practice design while integrating this quickly emerging technology.
Practise Sessions is a salon style gathering where anyone and everyone is welcome to come and hang out, have some beers, and chat about topics relevant to the practice of design.
For this session, we will gather at Eventide Brewing outside on the picnic tables. We will have a live demo session of Dall•E, the new articial intelligence platform.
---
︎Completed
Introduction to Wallpaper Design Pt. 1
Presented by Philip Muller
7-8:30PM
at O Media Lab
910 Barton Woods Dr.
Join us for a workshop led by wallpaper designer Philip Muller as we walk through the 101's of wallpaper design, working from an analogue process. This workshop is open to all skills levels, designers and non-designers alike!
All materials and supplies will be provided.
Philip Muller
Philip Muller is a textile and surface designer based in Atlanta. He previously worked as an in-house designer for York Wallcoverings. He operates Eyelevel Studio designing wallpapers and woven goods, and works full time as a designer for Shaw Contract designing commercial carpet and hard surface flooring. He has degrees in printmaking and textile design from the University of South Carolina and Rhode Island School of Design. Philip wants to share his obsession with pattern with everyone.
---
︎Completed
Our Reality, In Formation.
Presented by Branden Collins of The Young Never Sleep Studio
O Media Lab in Partnership with Practise Makes Practice
910 Barton Woods (O Media Lab)
7-8:30PM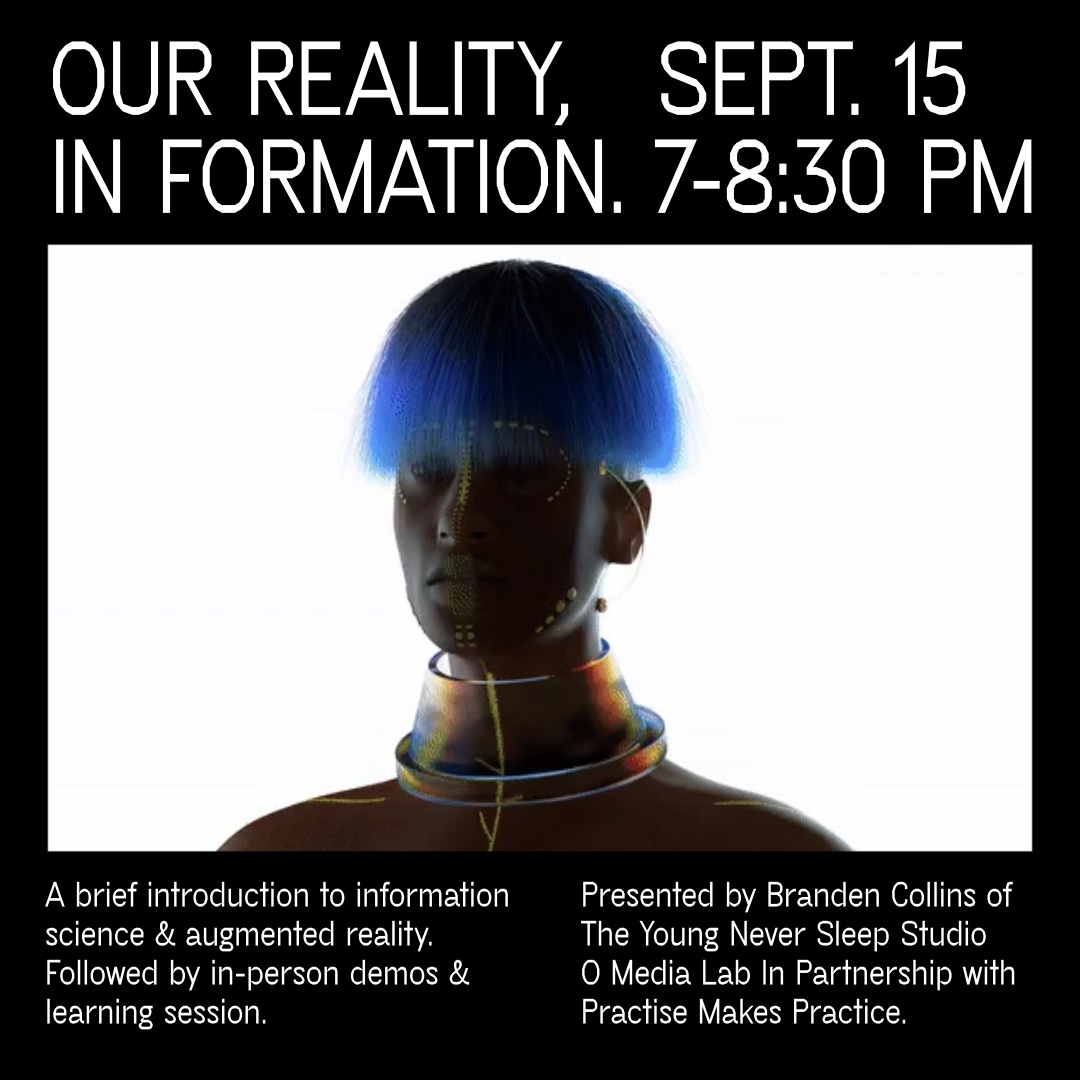 Our Reality, In Formation.
A brief introduction to information science & augmented reality. Followed by in-person demos & learning session.
In order to get the most from the session, it would be great if attendees can bring a laptop. If not, mobile devices work just fine.
O Media Lab
O Media Lab is working to establish a network of creative technologists, developing new media platforms, research-driven innovation labs & living archives.
The Young Never Sleep Studio / Branden Collins
Branden Collins is an interdisciplinary artist, designer, researcher, archivist, and founder of The Young Never Sleep Studio, an interdisciplinary design & research practice.
---
︎Completed
Design, Walks:
Texture
Atlanta Midtown City Walk
11am-2pm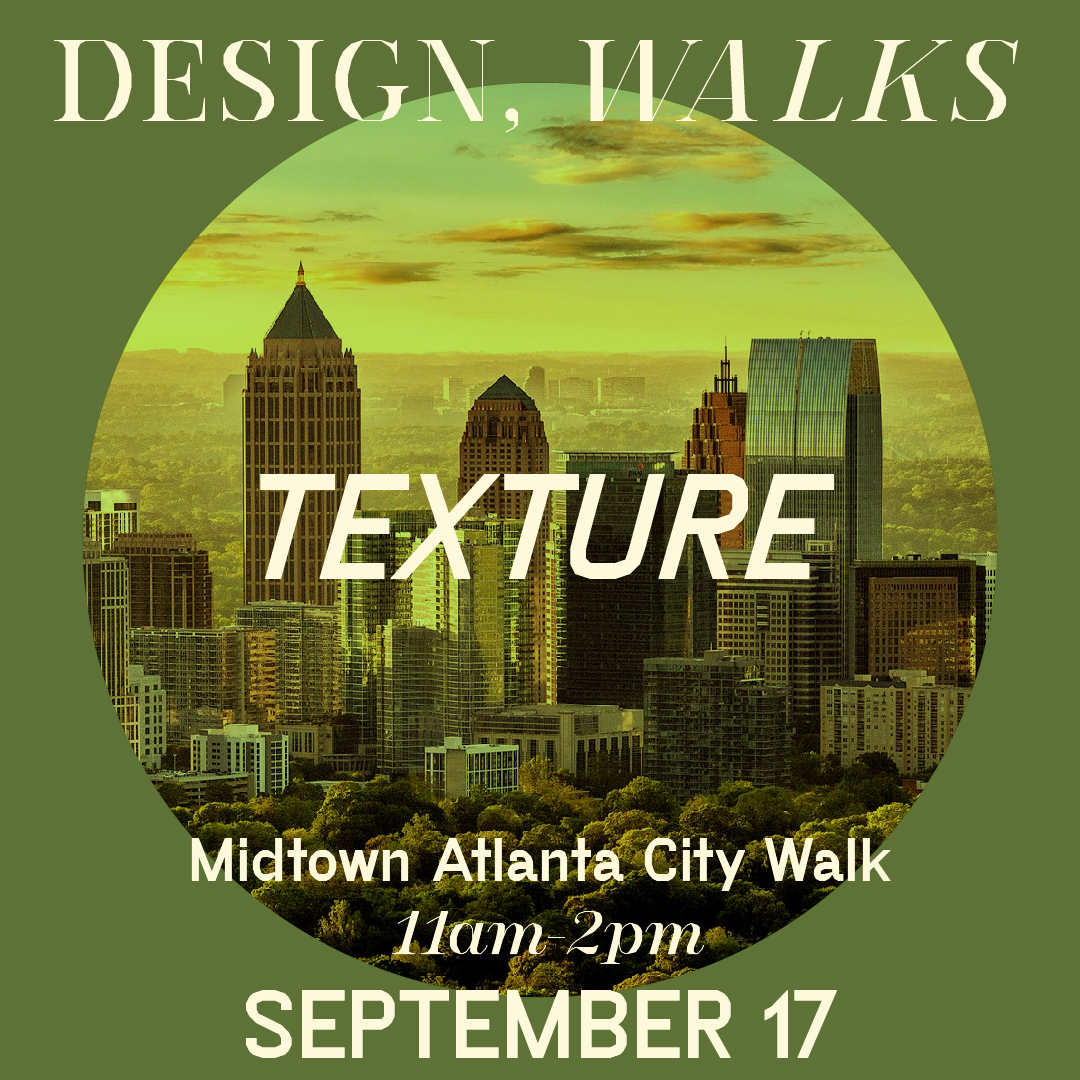 Join us for a walk through Midtown Atlanta as we discover the design element
texture
in the urban environment. Following our walk will be a short workshop exploring interesting usages for the texture we collected during our walk, followed by an optional group lunch in Midtown.
The total length of our walk is 4.6miles, so please wear comfy clothing.
We will meet promptly at 11am outside the Fox Theater in Midtown Atlanta and begin our walk promptly at 11:15am.
Please bring with you:
1. A camera or phone camera
2. A sketchbook
3. A laptop with design software (optional).
Any issues please contact event coordinator Christopher Knowles at 770.851.0754
---
︎Completed
Our Relationship with Atlanta's Urban Design
Presented by Darin Givens
910 Barton Woods (O Media Lab)
7-8:30PM
The design of our city shapes our lives in many ways. It affects how we feel about places and people, and determining our access to opportunities, necessities, and more. The shape of the urban fabric in a neighborhood can sometimes bring us joy, but just as often it can highlight deep inequities.
Let's talk about ways to examine Atlanta's urban design through a lens of social justice, climate justice, and personal experience. Not only to view the ways that the cityscape can control people's lives, but also the ways that people can be participants in urban development plans and thus have some control over the shape of the city.
Darin Givens
Darin grew up in Cobb County where he developed a distaste for car-centric places. He's lived in the City of Atlanta for 17 years. A web developer by profession, he started an amatuer study of urban design after being shocked at how difficult it was to safely push a baby stroller to get groceries on Ponce de Leon Avenue. Blogging about that journey of study and discovery led to co-founding an urbanism advocacy nonprofit called ThreadATL.
---
︎ Completed - August 21 & 22nd
Podcast Season 02 Guest Open Call



We are currently recording episodes for the second season of our podcast series. This season, we are focusing on topics rather than interviews as we did in Season 01. We are also playing with the format quite a bit.

As part of that, we feel it's vital to invite interested members of our community to join us as guests on our show. If you are one of those community members and interested in signing up, you simply need to fill out the sign-up sheet below and we will be in contact to schedule recording time with you.

You DO NOT have to be knowledgeale in design but you DO need to live in the Atlanta area or be able to travel here for your allotted recording times.

SIGN UP SHEET



---



︎Completed - August 24th
Practise Sessions 05
The Most Beautiful Swiss Books 2016
7PM-9PM
983 Boulevard SE
Atlanta
Free



2016 was a year where we witnessed and contributed to many meaningful cultural shifts and changes in the way we perceive value and meaning in our lives. The world felt as if under a microscope.

The Most Beautiful Swiss Books 2016 as a volume sounds pretentious on the surface and masturbatory at best. However…beauty, detail, and attention to the nuances of craft contributes to our practices, regardless of discipline.

For Practise Session 05, we're taking a look at a peculiar approach to documenting beauty in the 2016 release of: The Most Beautiful Swiss Books. Instead of considering finished outputs, we'll be looking at dots on a page zoomed in by 700%. Spines of books. Nuanced endpapers. The hyper tracking of typography as if considered by an ant. Consider this book an observation in what leads to beautiful books, the small choices that create big output.

Join us next Weds for a fun salon style chat and hang out on this book. Practise Sessions is for everyone and is intended to stoke conversation, learning, and inspired insights.

Practise Sessions is free and byob.



---



︎Completed - August 27th
Practise Makes Practice Barbecue
Grant Park Atlanta, Pavilion 1
11:30am-3pm
Free

Come join us as we toast to the dog days of summer with a barbecue. We'll provide the grill, the plates, the cups and the place, you bring the rest!

Friends, family, and friendly dogs welcome!︎Completed - August 20th
Design, Walks + Picnic
Scale
Morningside Nature Preserve
10am-1PM


Design, Walks is an opportunity for us to explore design elements as we walk and explore natural and urban environments. For our upcoming design walk on August 20th, we will meet at Morningside Nature Preserve to explore Scale in the natural environment.

The walk allows us to gather as a community, walk and talk together while finding inspiration in unexpected ways. Anyone may participate in a Design, Walk and it is not necessary to have any design skills.


---

︎Completed - 04.07.22



Very, Very Publication Drop and Fundraiser Party

Very, Very Primary is the pilot issue of Practise Make Practice's bi-annual publication. To celebrate the release of the first issue of the organization, we are have a party and fundraiser. The fundraiser helps Practise Makes Practice deliver exciting design-centric programming to the southeastern region.

Attendees will enjoy:


Copies of our first publication Very, Very Primary
A Very, Very Cocktail and Bar
An immersive sonic environment by WRK
An experimental tote bag design station
Dramatic Drastic Sudden Death Design Battle Slash Debacle Showdown Competition
Visuals on a larger scale
Opportunities to be photographed
A chance to support southern design community


Tickets

Tier 1 - General Admission gets you into the function and 1 drink ticket

Tier 2 - Admission + Publication gets you into the function, a copy of our publication and 2 drink tickets.




---
︎Completed - 11.18.21-12.10.21


Typo-Heterochronia: Seoul-Atlanta
타이포-헤테로크로니아: 서울-애틀란타
Designers and Artists:

Ahn Byunghak, An Mano, Yeohyun Ahn, Chae Byungrok, Laura Douglas, Taekyeom Lee, Justin McElderry, Ham Minjoo, Moon Jang, Youl Joe, Joel Kern & Park Goeun, Younghun Jung, Kim Namoo, Kim Young Chul, Christopher Knowles, Min X Hwa Works, June Shin, Park Yeoun Joo, Yehwan Song, Delaney Williams, and Yi Chulmin


Curators:

Moon Jang and Christopher Knowles


Date:

November 18-December 10, 2021


Location:

The Bakery South Downtown
92 Peachtree Street, Atlanta, GA 30303


타이포그래피를 기반으로 한 디자인들은 최근 혼성적, 혼종적, 변형적인 시스템을 연구/실천하거나, 다문화, 다국어, 초국어 및 유동적 정체성이 반영된 조형을 보여줍니다. 타이포-헤테로크로니아 전시는 이러한 현상에 대한 응답으로서, 국어와 영어의 타이포그래피적 정체성들이 만나고 교차하는 시공간을 상상합니다. 타이포그래피의 다양성을 위해서, 서울과 애틀랜타 사이에서 존재하는 서로 다른 타이포그래피적 시간과 대안적이거나 임시적인 공간을 포착합니다. 또한 타이포-헤테로크로니아는 타이포그래피의 표면에서부터, 창의적인 코드, 문자공간 및 형태를 이르는 작업들, 서울과 애틀란타에서 활동하는 디자이너들의 작품을 소개함으로써 유동성, 가변성, 코드 메쉬성, 동시성, 이질성, 혼성성, 토착성, 상대성 등 다양한 타이포그래피적 표현양식을 살펴봅니다. 이번 전시를 통해 타이포그래피 연구와 창작, 실천의 새로운 이야기를 쓰고, 서울과 애틀랜타 사이의 글로벌 로컬 네트워크를 구축하는 계기가 되기를 바랍니다.


참여작가: 김나무, 김영철, 델레이니 월리엄스, 로라 더글라스, 민화웍스, 박연주, 송예환, 안마노, 안병학, 안여현, 이철민, 이태겸, 신주은, 장문정, 저스틴 맥엘더리, 정영훈, 조엘 컨 & 박고은, 조현열, 채병록, 크리스토퍼 놀스, 함민주

In contemporary visual communication design, designers have practiced many variable and transformative typography exploring complex, interconnected, and hybrid systems. Such phenomena have also created type-driven landscapes where graphic designers have reflected on their multicultural, multi/ translingual, and liquid identities. We imagine a space-time where writing systems and typographic identities, Hangul (Korean) and English, meet and intersect to respond to those design practices. This exhibition, Typo-Heterochronia, creates an alternative and a temporary space to examine the diversity of typography and captures different typographical times between Seoul and Atlanta. Also, it conceives of new narratives in typography research and attempts to build a global-local network between Seoul, Korea, and Atlanta, USA.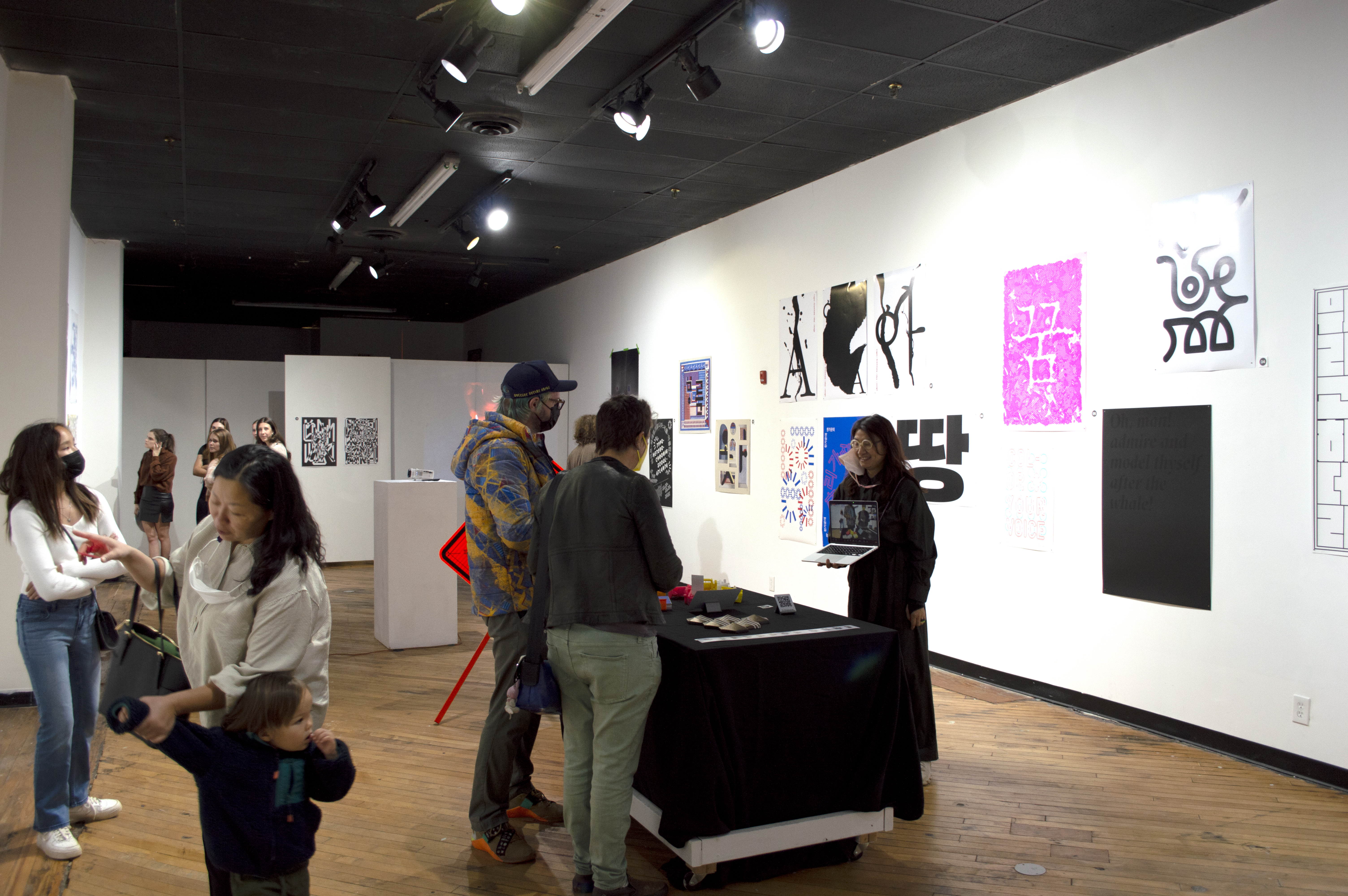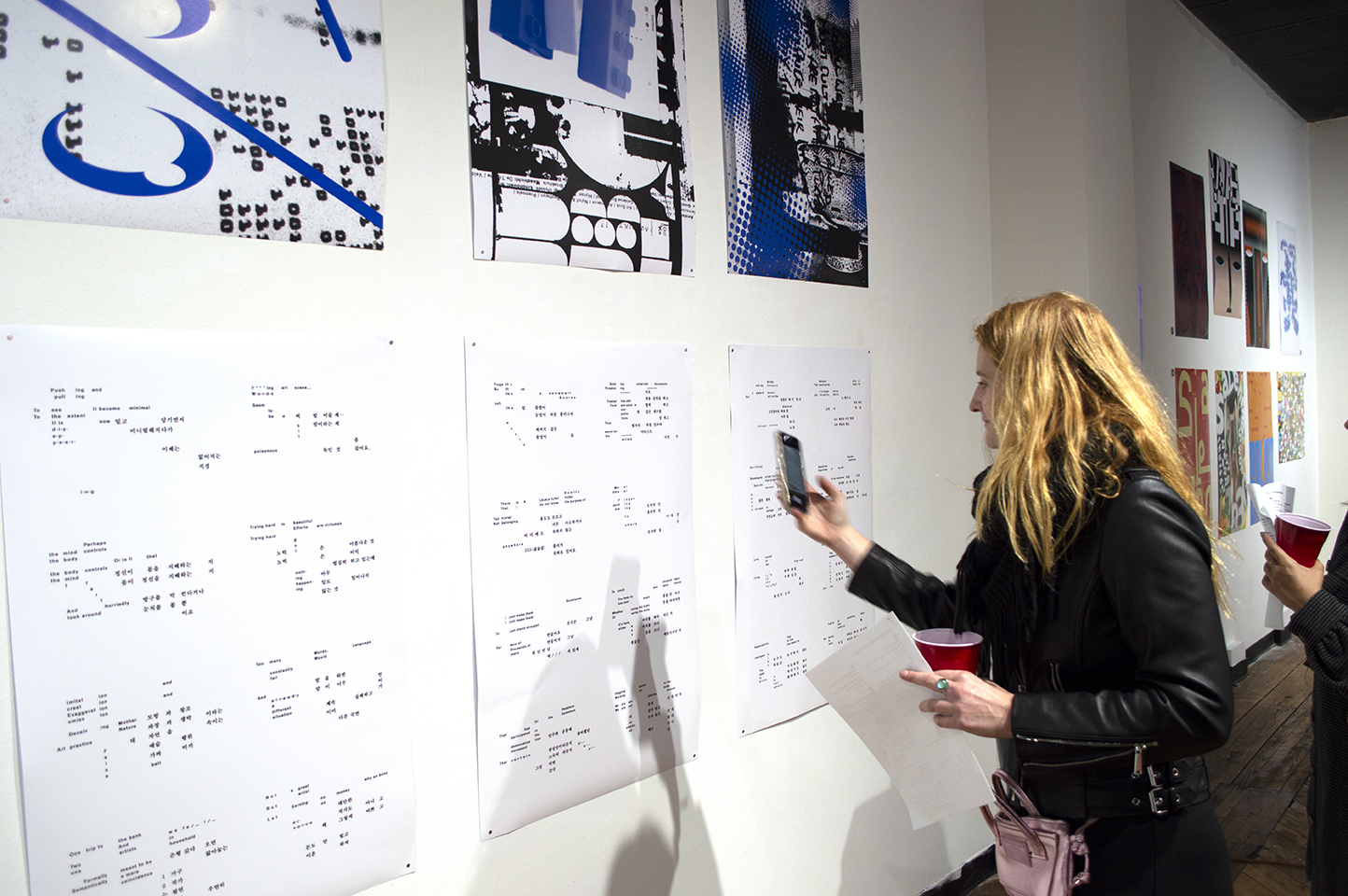 ---

︎Completed
Pathways Pop-Up
Work By:Michael Martino


Date:

Saturday, August 28, 2021


Time:

7-10PM (EST)


Location:

The Studio at Candler Park
1393 Mclendon Ave NE, Atlanta, GA 30344


Pathways is a one night pop-up exhibition created by Michael Martino in collaboration with Practise Makes Practice. The exhibit is about exploring the creation of pathways in relation to people's goals and dreams. It hopes to inspire the creation of other people's paths by sharing how one person is creating theirs within the design world.
---
︎Completed


Practise Session 02: Biosphere Atlanta 2121
-Let's design the city of our solarpunk dreams-

Facilitated By:

Abi Lambert


Date:

Saturday April 17, 2021


Time:

12-2PM (EST)


Location:

Grant Park Atlanta


Imagine Atlanta in 2121. What does it look like to you? How has climate change affected the city? In a group design discussion, these are the questions we will answer.


To set the stage, we will design for a reality where over the next 100 years we continue on the path we're on now: completely unchecked pollution. By 2021, Tybee Island will be 7 feet under water and New Orleans will be 10 feet under water. The entire Southeast will cope with chronic flooding alternating with difficult droughts. The population of the United States will grow to 600 million, the majority of which residing in climate-controlled biospheres, or cities. Atlanta's biosphere will contain the ten counties of Greater Atlanta. Atlanta will house millions of more climate refugees from Coastal Georgia, Florida, Mississippi, Alabama, and Louisiana. Greater Atlanta's population will grow from 6 million to 30 million.

Join us for a group discussion of how we, the designers, can re-design Atlanta as the carbon sequestering utopia we've always dreamed of. No budget. No restrictions. Come prepared with ideas or make it up when you get here. We will provide a clothesline to hang any images you bring with you.

This will be a covid-compliant event that takes place outside. Masks and social distancing required. We will meet at Grant Park near the bathrooms.



This event will be facilitated by Abi Lambert. Abi is a graphic designer who specializes in exhibition design, branding, and publication design. Independently, she is a design researcher, a bio-artist, a material scientist, sci-fi enthusiast, curator, a gardener, a 3D digital artist, and a life-long learner. Her love for design and science has led to exploring the intersections of the two. Key focuses of her science-based design include plant-based installation art and bio-materials such as kombucha cellulose or algae bioreactors.
---
︎Completed


Design, Walks


Element:

Pattern
Location: Atlanta Beltline (Eastside Trail)
March 13, 2021
Design, Walks

is free and open to the public. Each workshop hyper-focuses on a single design element in the found environment. Attendees will gather at a designated location, and spend 30 minutes walking and exploring the environment for the chosen design element. Once enough data is collected, the second part of the workshop features a conditional design making process. Attendees will be led by the workshop facilitator to create design works combining the data collected from the environment and a set of conditions provided in the later half.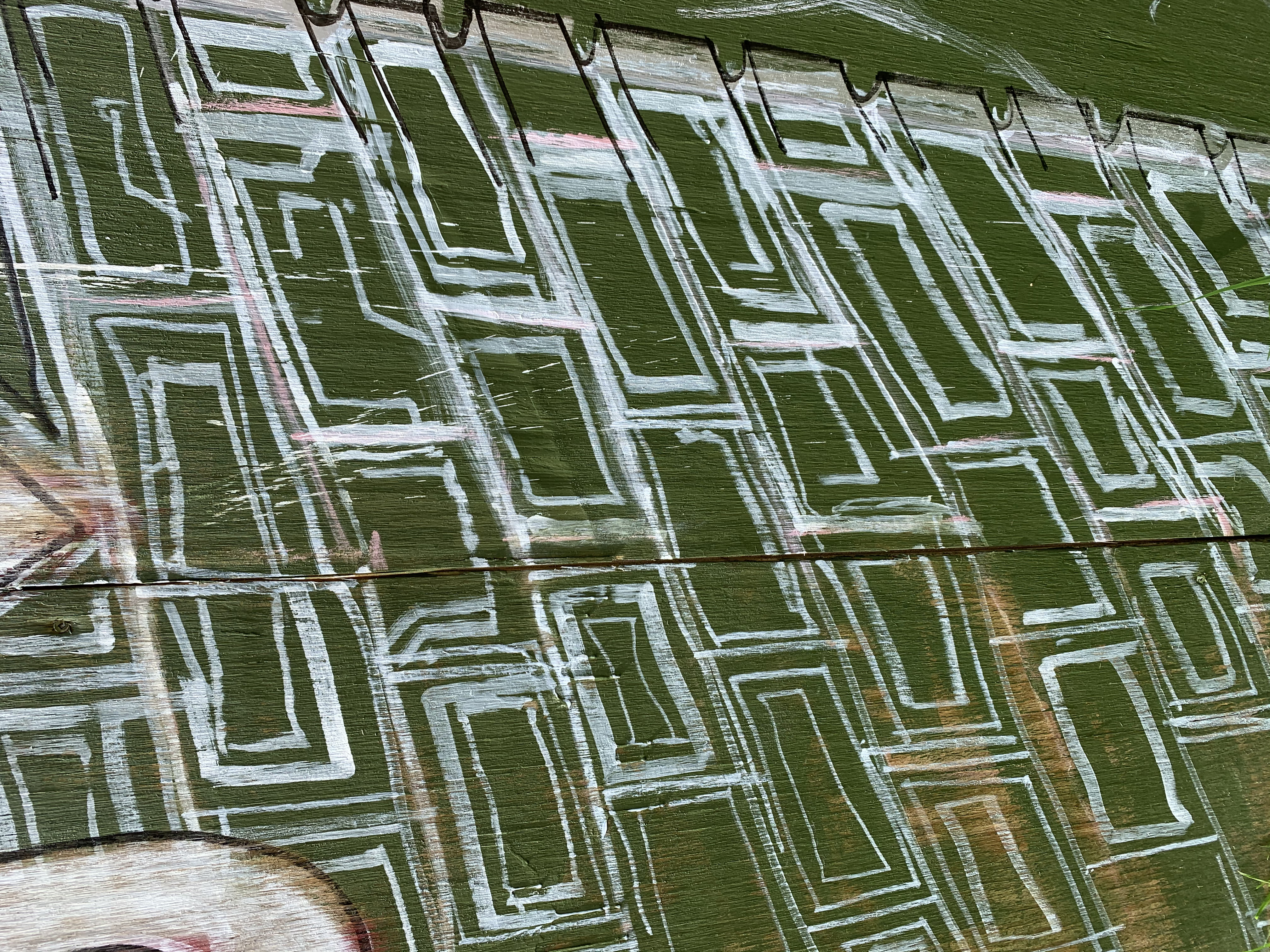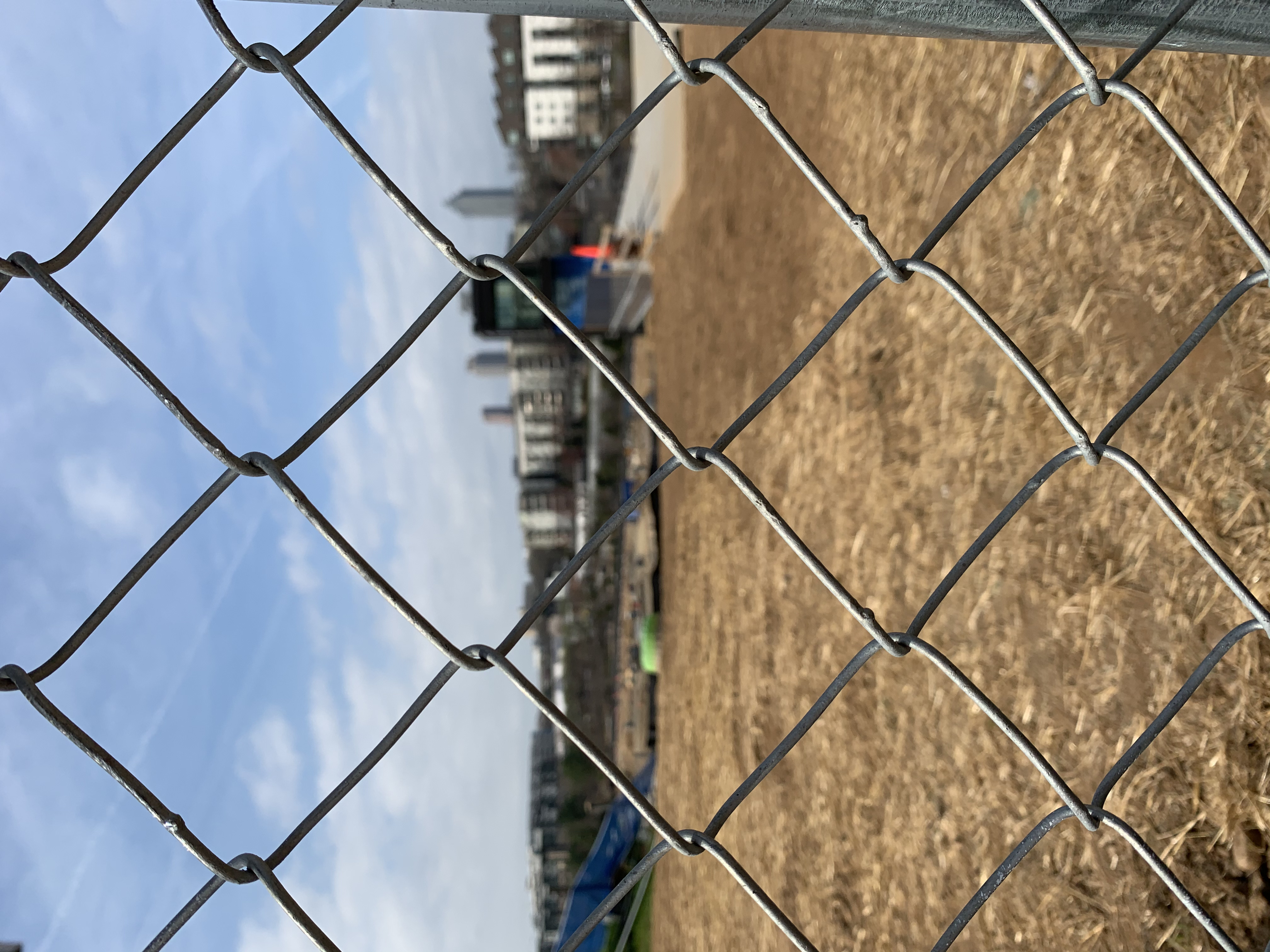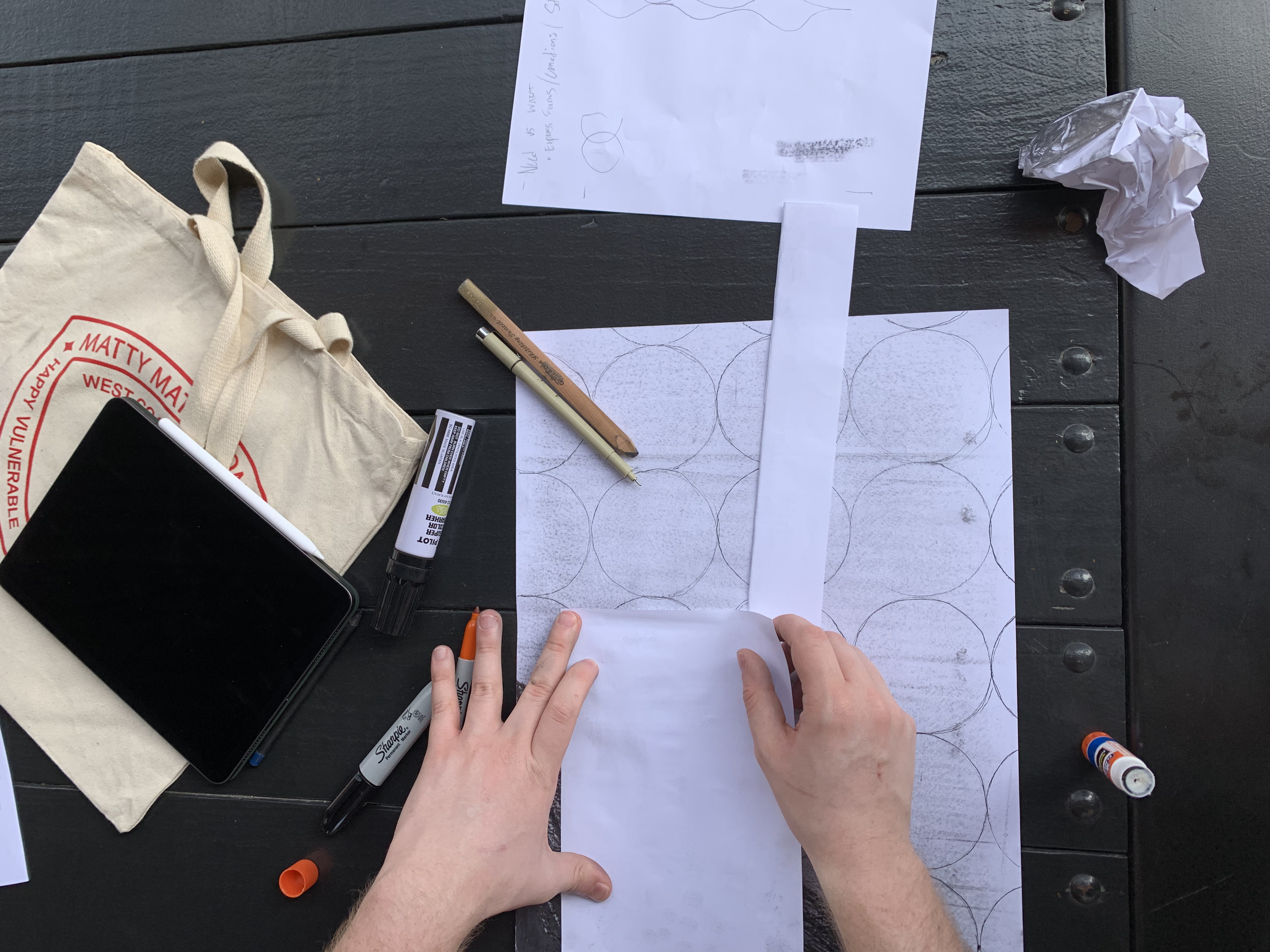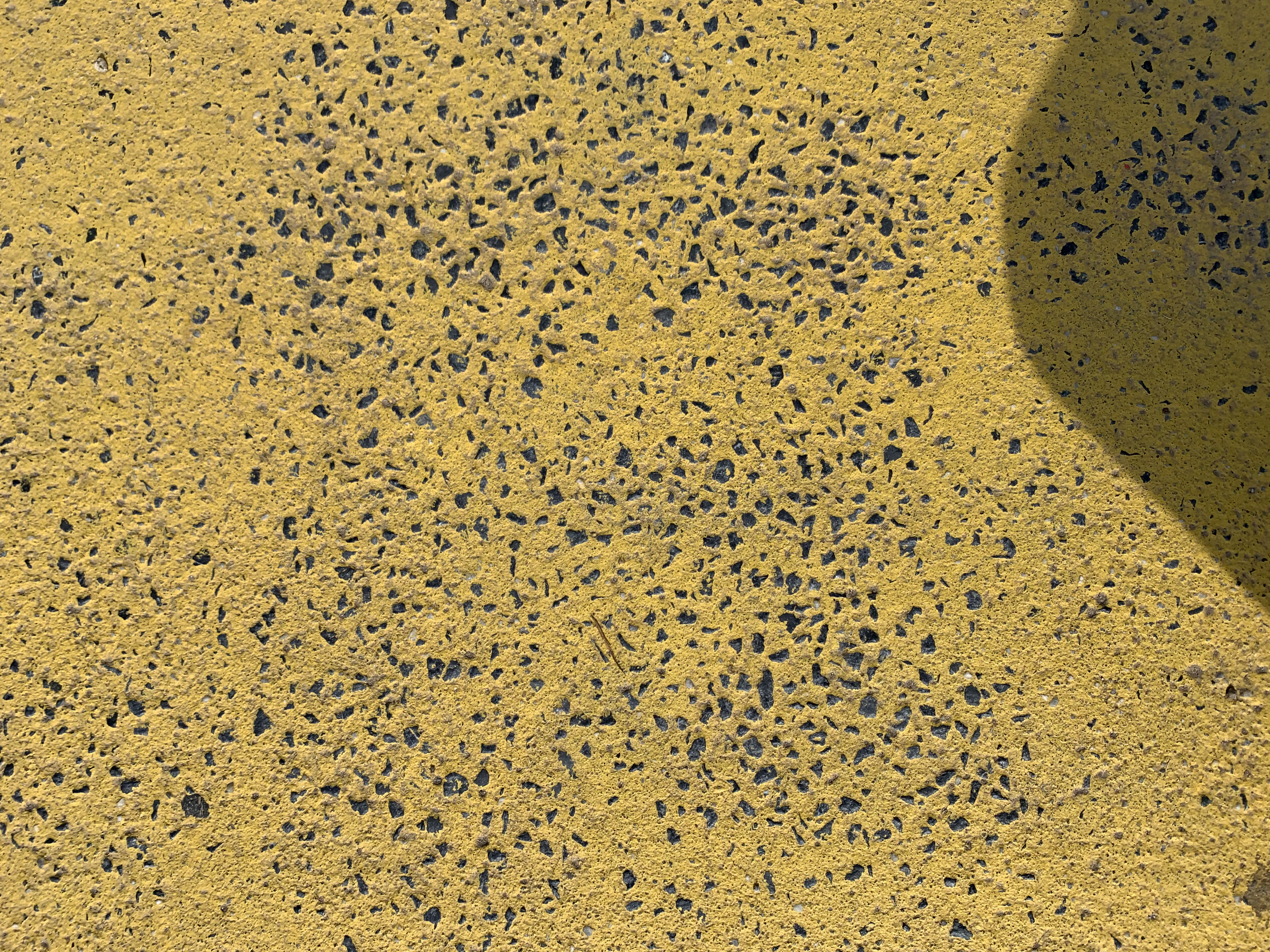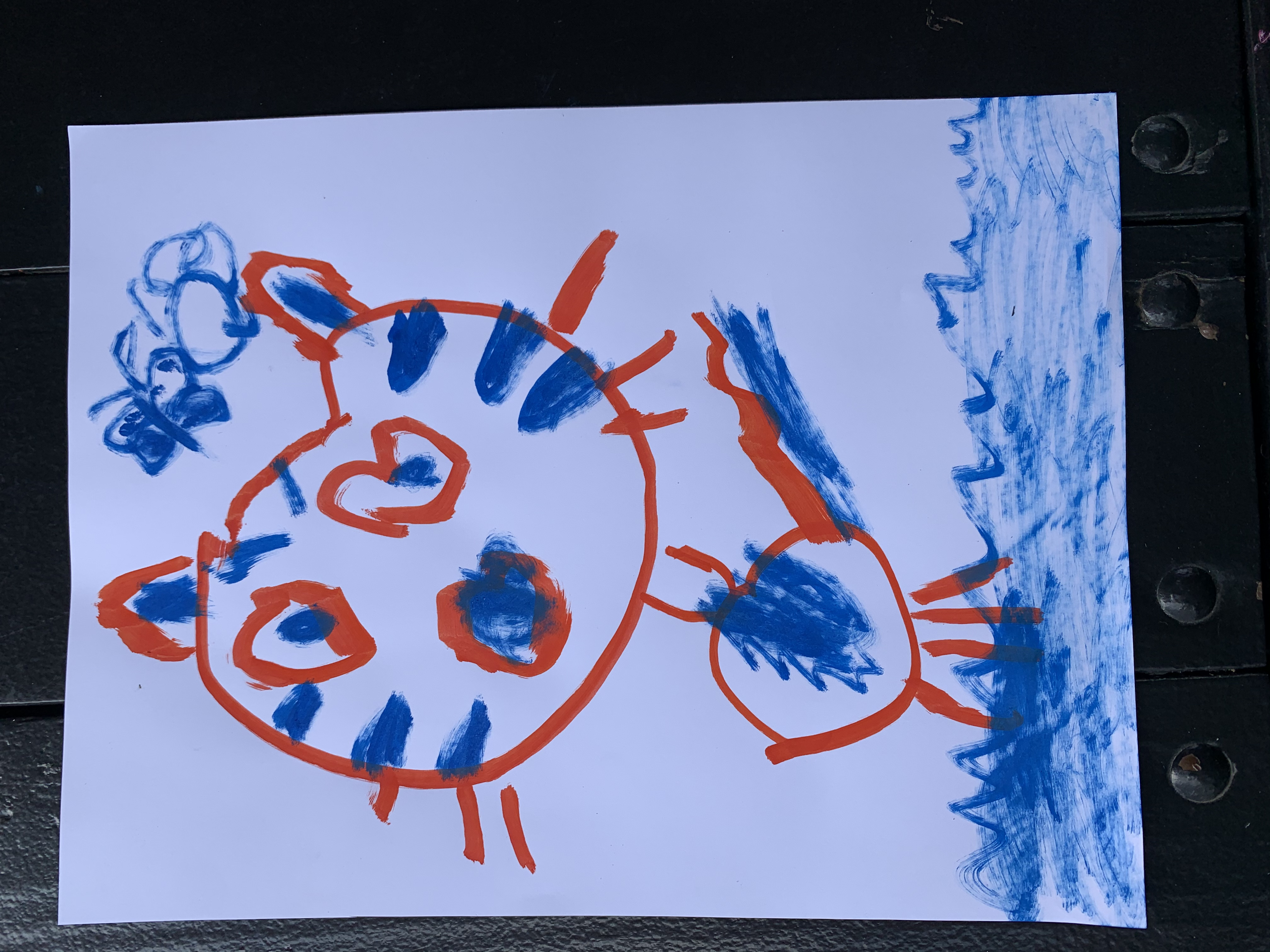 ---
︎Completed


Practise Session 01

'Figures of Speech'
February 22, 2020
Introducing the first of our salon series where we take a closer look at design-related topics and culture. This is an opportunity for the community to gather in our space, share design discourse and have a good time.
For our first installment, we took a look at the 'Figures of Speech' book design by OKRM and reviewed the works of Virgil Abloh.
---
︎Completed

Currency
Designer: Alex Kirsch
September 2019
Designer Alex Kirsch led us on an exploration of how we've transitioned from a currency system that consisted of objects with inherent value to a currency system of symbolic value.
What does that mean in today's world for us?
For brands?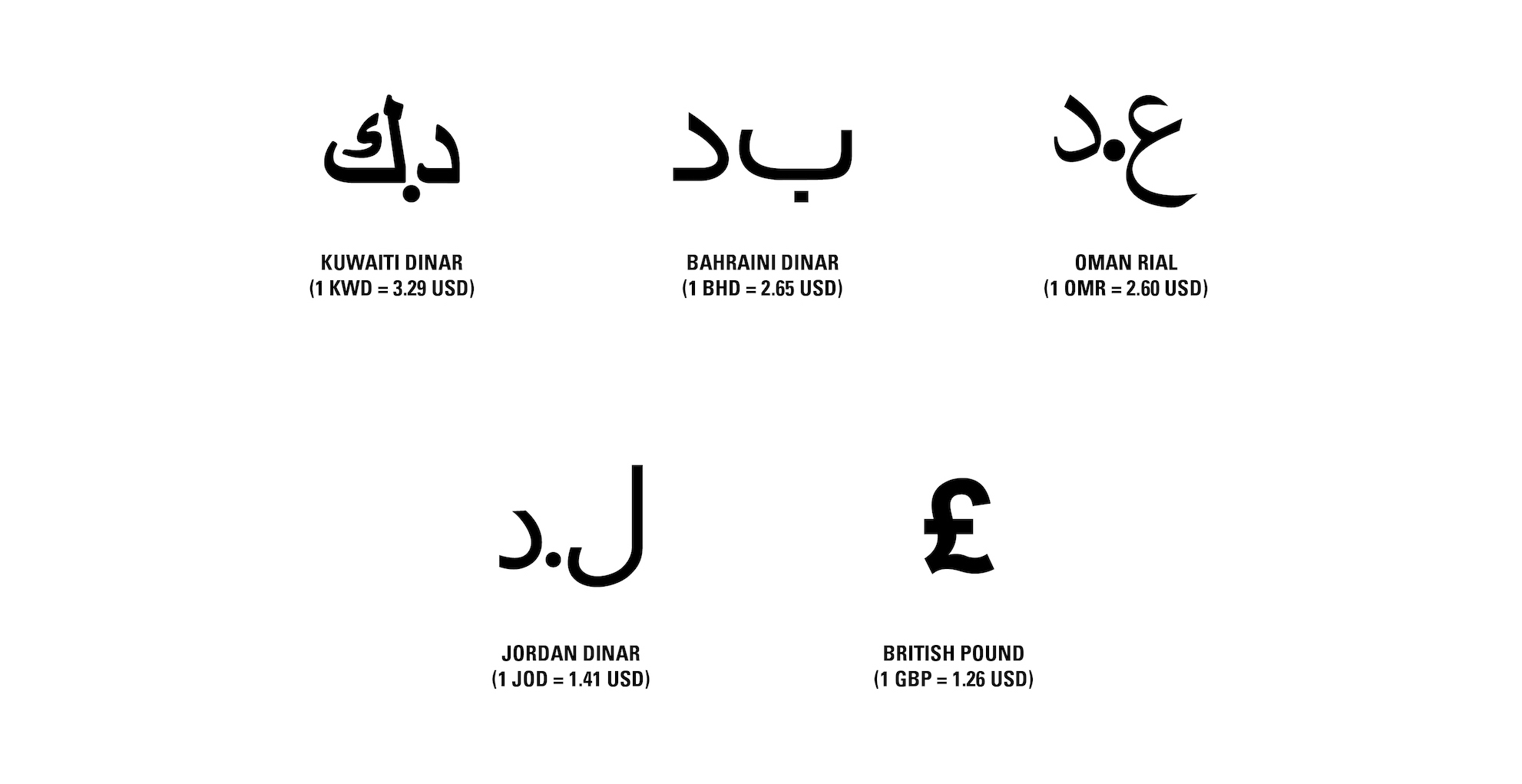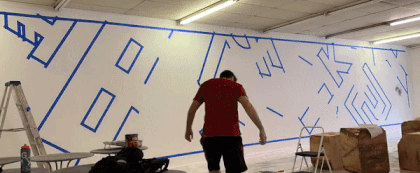 ---
︎Completed
Embracing Ugly Urbanism + Scent Walk
With Carley Rickles and Zapah Lab
January 2020
Carley and Arianna (of Zapah Lab) conducted a free walk to investigate the sensory experience of a high-traffic highway - on foot. This walk took participants above and around a GA state highway through tunnels, overgrown landscapes, abandoned bridges, and train tracks.
This presentation showcased their findings and participant reflections, which influenced a report that was at an academic experiential design conference in January 2020.