People
Staff
---
︎Founder + Executive Director
︎Christopher Knowles
For the past decade, Christopher Knowles has been actively involved in the design world as an educator and practitioner. He began his career in New York City working for a humble collection of design studios until later working as an in-house designer for Sony Music. While in New York, he felt a calling to return to his native Atlanta. In his eyes, Atlanta offered a prime environment for starting up a small design studio, providing an opportunity to tap into the incredible potential the southern capital offered. Atlanta's smaller DIY scene, cultural diversity, and rich history were the perfect backdrop for him to bolster his design practice,
(Bureau) Christopher Knowles
, where he has worked with clients across both commercial and cultural sectors since 2013.
For the past five years, he has worked as a design professor at the Lamar Dodd School of Art at The University of Georgia in Athens, Georgia. Previously, he served as Co-Chair of the Design Department at the Creative Circus in Atlanta, Georgia. During his tenures at both institutions, he developed pedagogy for a range of subjects, and challenged his departments by creating curriculum that embraced emerging, forward-thinking approaches to design methodology.
Christopher has shown work in a collection of exhibitions around the United States and has passionately collaborated with community organizers and institutions to harness excitement for design programming and activations. Continuing to build on his enthusiasm for educating on design matters, he founded Practise Makes Practice in August 2019 with the mission to incite a more robust design culture in Atlanta and the Southeastern region at large.
Interns

---
︎Design
︎Alexa Lima
Alexa Lima is an interdisciplinary artist who resides in Marietta, Georgia with her husband, two step-kids, a dog named Zelda, and a cat named Benny. Creating movement through the lens of minimalism is the constant idea that she aims to convey through her work, and centers her design ethos around illuminating that which has been cast aside throughout time. Currently, she is running Ulterior Studio, self-publishing short-run zines, and trying not to consume all the pastries, all the time.
︎Program Coordinator
︎Carina Moravek
Meet Carina Moravek, our Program Coordinator Intern. She sets out to set a standard for Atlanta in the creative world.
Starting out as a photographer after graduating from GSU's photo program, she then moved to working in the film industry in the locations and production department on sets like the Walking Dead, Black Lightning and Good Girls . She was also hired as a freelance photographer for much of Atlanta's underground night life which was what made her decide she wanted to curate events of her own.
For the past 5 years, Carina has been a pioneer in cutting edge experiences here in Atlanta in both music and the arts. She led a fleet of curated events that brought Atlanta highly intellectual art exhibitions and music lineups; the best of both worlds.
She found her love for design after meeting Christopher at a local Atlanta Pride event; when they got to talking about his vision for Practise she knew immediately she had to jump on board.
She also curates a biweekly playlist called
FRS ( FrontRightSpeaker)
where she has intertwined her love for music and design and produces track lists twice a month alongside promotional graphic rave flyers.
She currently spends her time hiking with her two dogs and fiancé and watching old foreign films. You may even catch her on the dance floor.
Volunteers

---
︎Conceptual Designer + Project Strategist
︎Katie Gwynn-Sackson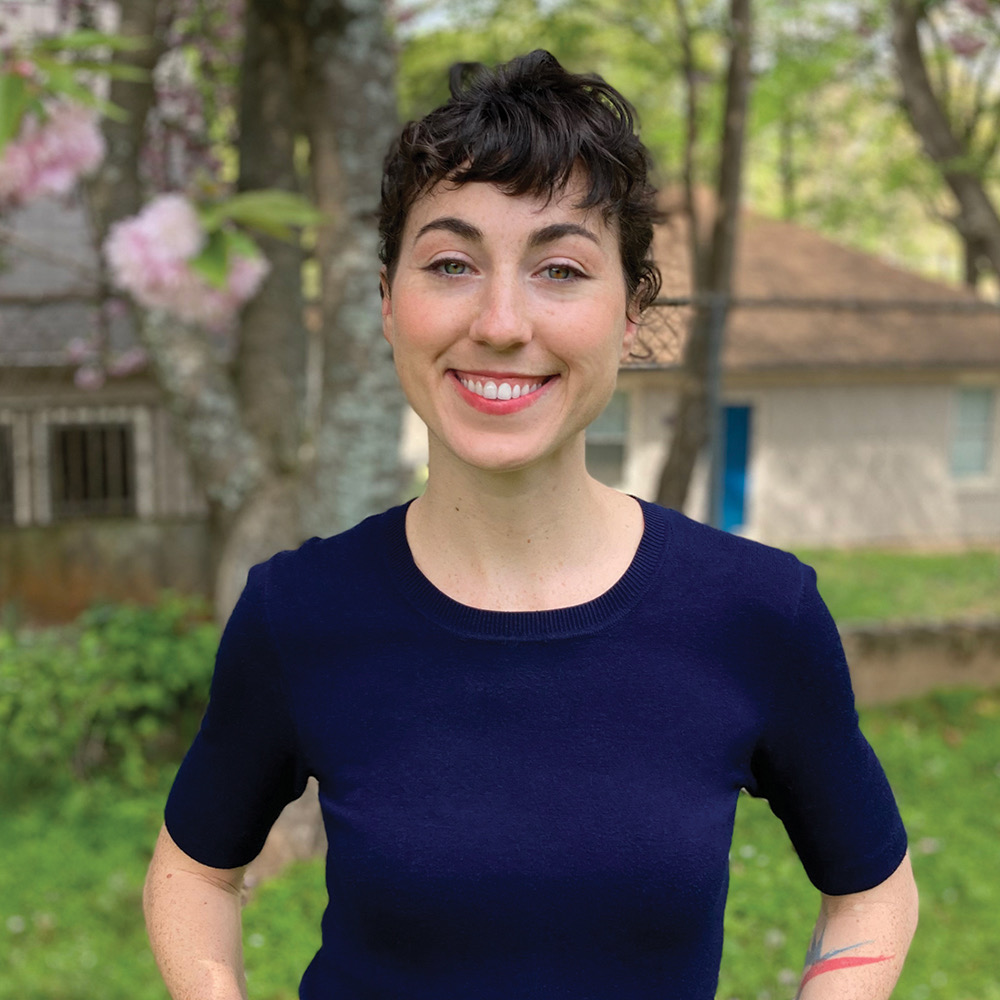 Katie Gwynn-Sackson is a graphic designer and illustrator based in Atlanta with a background in performing arts, science, and teaching English as a foreign language. She has a lot of curiosities and passions and finds that her design practice keeps her close to all of them.
She recently joined the creative team at Iris Worldwide and continues to house her private practice under
KGS Design
. She is also one-half of
3PM
, a small design collective and shop.
Katie is excited for her role in developing Resource + Archive and thrilled to witness the future evolution of a more curious, inclusive, and educated Atlanta.
︎Sound Designer / Podcast Audio Editor
︎Tommy Moorman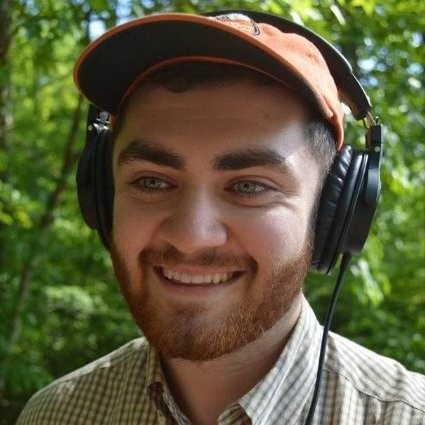 Tommy Moorman is Practise's sound designer and podcast audio editor. Tommy has been pursuing a self-taught sound design and music practice since moving back to Atlanta after graduating from UNC-Chapel Hill in 2017. You can find his sound design work via Soundcloud [
https://soundcloud.com/m_tm
] and on instagram @strange_plan.
Board of Directors
---
︎Emily Pidgeon
︎Karen Glass
︎Kyle Morais
︎Wyatt Kane
︎Arianna Khmelnyuk
︎Enbar Toledano
︎Nakita Pope
︎Wyatt Kane
Past
---
Our organization is better for the volunteers and interns that have contributed their minds, bodies, emotions, and spirits to help our organization grow! We thank you eternally ︎
Careers
Inquiries
---
We are always seeking volunteers for our revolving needs. If you're enthusiastic about volunteering with us, please fill out the form below.
Volunteer
---
We are currently seeking a design intern to work with us from July - December 2021. If interested, contact us below.
Intern
---
We are not currently hiring. In this crazy world, things change quickly. Please feel free to get in contact with us anyway as our capacity evolves.
Full-time